Why Choose Leading Biology for Antibody Production?
An antibody, also known as an immunoglobulin, is a Y-shaped protein produced mainly by plasma cells that is used by the immune system to neutralize pathogens such as bacteria and viruses. The production of antibodies is the main function of the humoral immune system. There is a small region known as the hypervariable region at the tip of the protein of an antibody, which is extremely variable. As the region allows millions of antibodies with slightly different tip structures, or antigen-binding sites, enormous diversity of antibody antigen-binding fragments called paratopes are generated by random recombination of a set of gene segments followed by random mutations in this area, and then create further diversity.
Antibodies used for lab research are often obtained from animals such as rabbits, sheep or mice with a specific antigen. Antibodies can be harvested in an antiserum, which is collected from an animal following exposure to an antigen. Because most antigens are complex structures with multiple epitopes, they result in the production of multiple antibodies in the animals.
Having been devoted decades of years to research, Leading Biology's scientists have invented an advanced technology in our platform for Antibody Production & Purification, which has realized high pure antibody fractions with low endotoxin in preparation of the antibody by using the cell line.
Recombinant antibodies, produced by using recombinant antibody coding genes, are directly correlated to demand for therapeutic antibodies. They have been widely used in both medical and research applications for the advantages. The most commonly used form is the single chain variable fragment, which has shown the most promising traits exploitable in human medicine and research. In contrast to monoclonal antibodies produced by hybridoma technology, which may lose the capacity to produce the desired antibody over time or the antibody may undergo unwanted changes and thus affect its functionality. Recombinant antibodies produced in phage display maintain high standard of specificity and low immunogenicity.
The production of recombinant antibodies consists of the determination of the sequence of the desired product, gene synthesis and the construct generation. Once the construct is provided to us, expression constructs are produced, then they are transferred to the cell culture which will produce the desired recombinant antibody to be collected, purified and analyzed. It is important to achieve the assembly of a functional Fv fragment in Escherichia coli, which may have a great effect on its functionality of the antibody as it allows for further development and refinement of the recombinant antibodies in experiments.
Our strengths
l Abundant Experience & Professional Engineers

Our scientists with decades of expertise in generating custom antibodies ensure the processes for manufacturing the antibodies on your request.
l GMP Manufacturing Standards & Advanced Facilities
We have established the 3000 square meters' lab with resources and innovative production techniques to develop large scale manufacture in efficient and cost-saving process, which helps maximize the using of your budget. Our scientists and R&D technologies is a perfect combination of modern product development and commercialization timelines, which enables us to accelerate your productivity.
l Rigorous Quality Assurance System in the Whole Process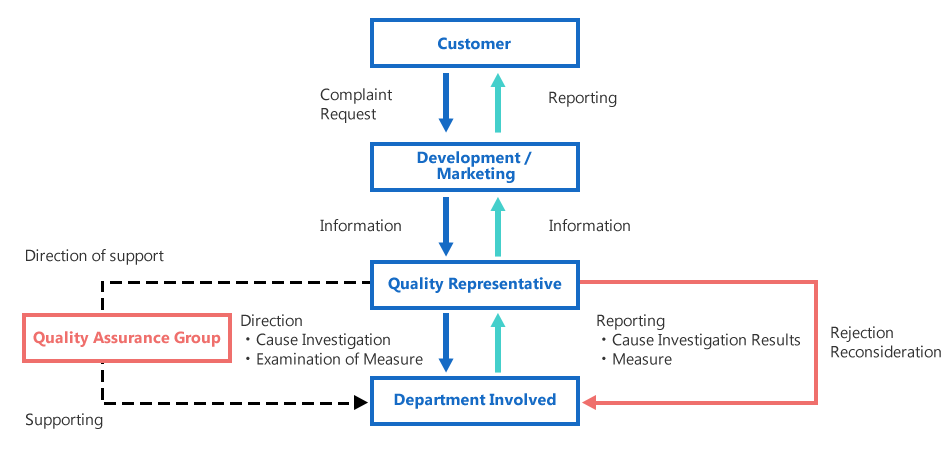 Our antibody generation allows many host species like mouse, rat, rabbit, goat, sheep and chicken. Located in California, all of the animals have access to outdoor facilities and are kept in the best health in order to ensure each antibody is manufactured under better conditions. Besides, rigorous quality control testing is undertaken throughout the whole production process, decreasing the risk of obtaining antibodies against peptide antigens.
l Technical Support for Literature Citation
Our antibodies products have been cited in many published research papers that linked by Google Scholar.
l Premium Pre-sale & After-sale Customer Service
We'll provide free technical support for all orders. The 7*24 hours service system will have you replied in a timely manner and simplify the ordering.
l Maximum affinity for antibodies
Leading Biology Platform provides immunogen with high productivity. Our antibody production generates epitope-specific polyclonal antibodies with superior affinity to monoclonal antibodies.
l Priority of the Confidentiality for All Projects of Our Customers
A confidentiality agreement will be signed with our customers before the project kicked off. And we promise that all the antibodies that we manufacture for your projects will not be used for commercial purpose.
l Production Capacities
Our experience scientists has develop a standard manufacturing process in generating custom antibodies with industry-leading technologies, which is efficient, high-affinity and cost-effective by simplifying the ordering process and providing suitable methods to isolate epitope for specific antibodies.
Our aim is to be the ideal partner in custom antibodies for your research, so as to improve lab efficiency and assist your success in experiments. With expression vectors, the innovative technology, and efficient transfection reagents, we have greatly improved the titer and yield of recombinant antibody production. Whether you need assistance in R&D or customization to manufacture your product, you will be surely satisfied by our service. For additional information on our manufacture capabilities and the solutions we offer, please contact us at infor@leadingbiology.com.